1. Click here to log in to your account using the same details that you use to log in to the Homely App, please note that this service is not within the Homely app.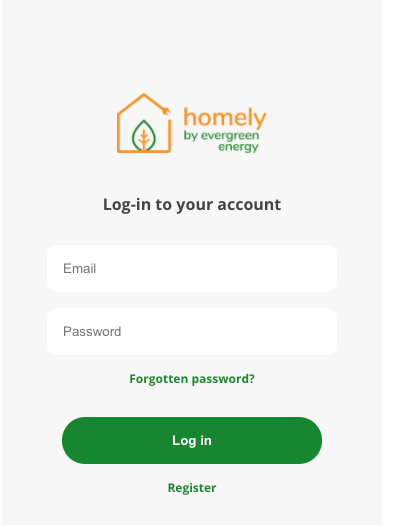 2. Once logged in you will see this page, select Update your Tariff.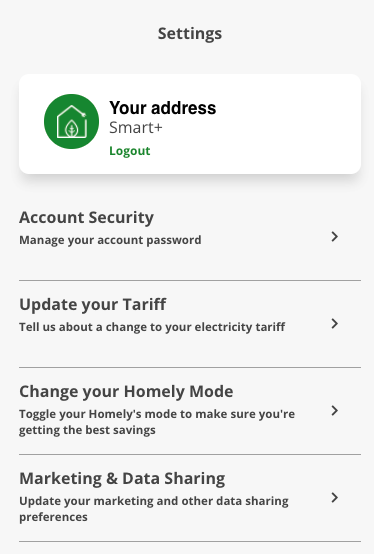 3. On this screen you need to select My tariff has changed.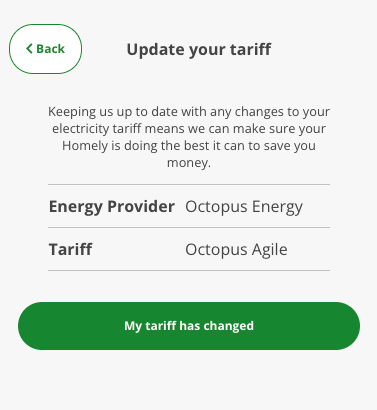 4. From the list, please select your new tariff. If your tariff isn't shown, please select 'My tariff isn't there'. This will allow you to manually input your tariff details.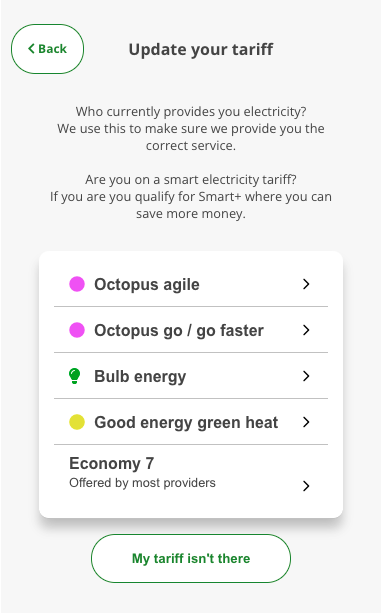 5. For example, if you click on Octopus Go / Go Faster, the page will ask you to input details for your specific tariff. You should be able to find these on a statement or a switch confirmation email from your supplier. If you are temporarily unable to locate the exact details then please enter estimated values and you can return to this page at a later date with the correct information.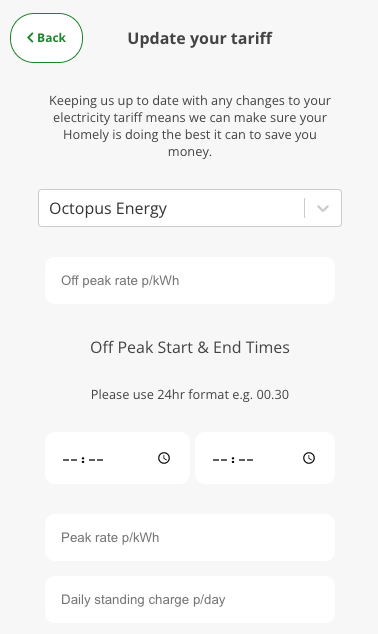 6. Once the details have been inputted, select update.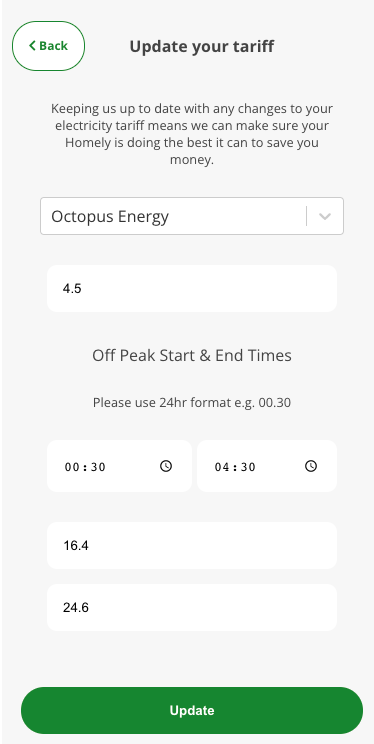 7. It is possible to update these details by going back to settings and selecting Update your Tariff again.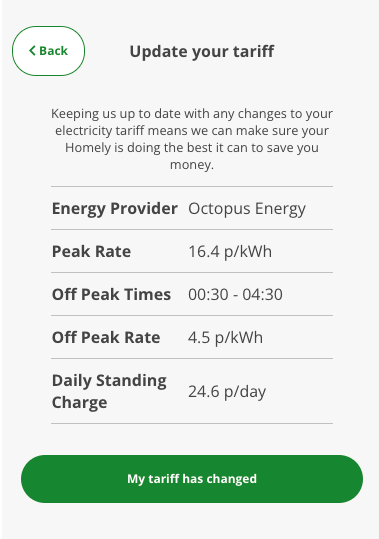 8. Homely will immediately begin optimising for the new tariff.