If you're having a technical issue with Homely, we'd recommend trying the Homely Support Bot first, the bot can be found at the bottom of the website home page.
Your Homely Hub demonstrates a loss of internet through a flashing middle light, demonstrated below. The middle light should be off to indicate a WiFi connection.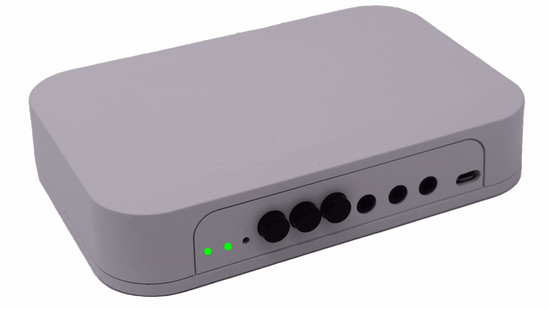 Homely should typically maintain your heating and hot water schedule despite a loss of connection. Let's restore the Homely Hub's internet connection.

If your WiFi is working on other devices :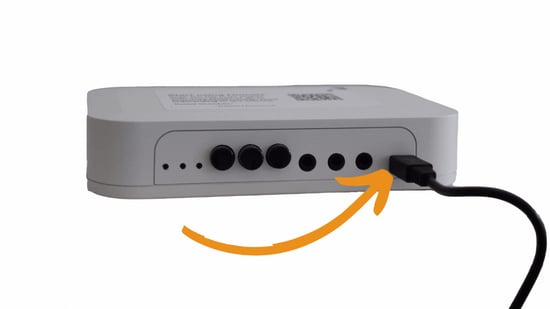 Let's try a power cycle. Unplug the power cable to the Homely Hub, plug it back in and wait up to 60 seconds.
Your internet connection with Homely server should have been restored, you can check this in several ways. Firstly, by checking the Hub middle light, this should be off now. Also, you can check the Updated date/time inside the Homely App on the Home Screen.
If the Hub connection is still not restored,
Press the left button on the Hub (the closest to the lights), hold the button for 5 seconds and release.

On your phone, please close the Homely app down completely, so it's not running in the background.

Please make sure that Bluetooth is activated on your phone.

You should now see all the lights on the Homely Hub flashing, as per the animation below. If not please, try pressing the left-hand button (closest to the lights) again for 5 seconds.
Now reopen your Homely app, and navigate to 'Connect Hub to Wi-Fi', as shown in the image below.

Then follow the on-screen instructions to setup your Wi-Fi

Please wait up to a minute to allow Homely to connect to the Wi-Fi.
This should have restored the Wi-Fi connection, you can check this as explained earlier in this article.
Now we just need to get your homely node re-connected and you're all good to go - click here for guidance on how to reconnect your node.


If your WiFi is not working for your other devices:
If the WiFi is not working Homely will still provide you with heating but it may not be optimal and your app will not be able to turn the heating on/off before you restore your WiFi connection.
Please follow your internet provider steps to restore your internet connection and once successful come back to chatbot and follow the steps to re-connect your homely to WiFi.
If you are unable to fix your WiFi issues we can help put your heating system into manual mode.


If you're unable to solve your issue, try contacting a member of the Support Team here.

If you have an urgent issue and aren't able to contact a member of the team; please click here for a guide on how to revert control back to your heat pump.